How to view/hide Grid-Lines in Excel 2003 (with Images)
What

are grid lines:

These are the faint lines that distinguish cells on a worksheet.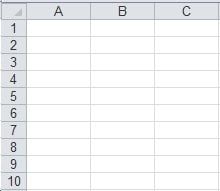 Pin
How

to view/hide Gridlines in excel 2003:





Step 1: Open a new excel and go to Tools then click on Options.
Pin
Step 2: From the Options pop-up window, to Hide the grid lines remove the Gridlines Tick mark.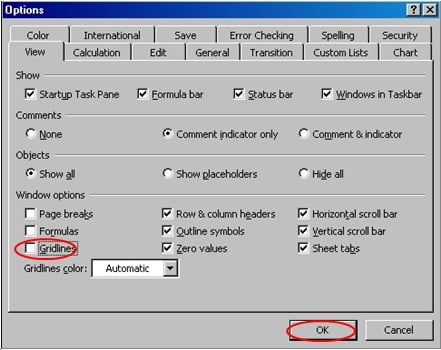 Pin
As soon as you click to remove the tick mark all grid lines will be disappeared from your excel sheet.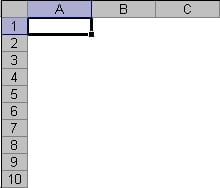 Pin
You can use the same Options window to View the grid lines; click the Tick mark to view the same.
Also you can change the color if you want, select the Gridlines color option just below the Gridlines tick mark option, by default it will be Automatic.