Enable Display Options in Excel to All (with Images)
What is it: Insert option under Developer tab is greyed out and not allowing you click?

Why is it disabled:
One of the reasons for this option is grayed out or disabled is because "Display options for this workbook For objects, show:" must be set as "Nothing (hide objects)" instead of "All"
How to Enable Display options:
Once you change or Enable Display options to "All" Insert Button will be enabled.
Step 1: GoTo Excel Options Menu and click on "Advanced"
Step 2: Set "For objects, show:" as "All" under "Display options for this workbook" from Advanced Menu options. And Click OK.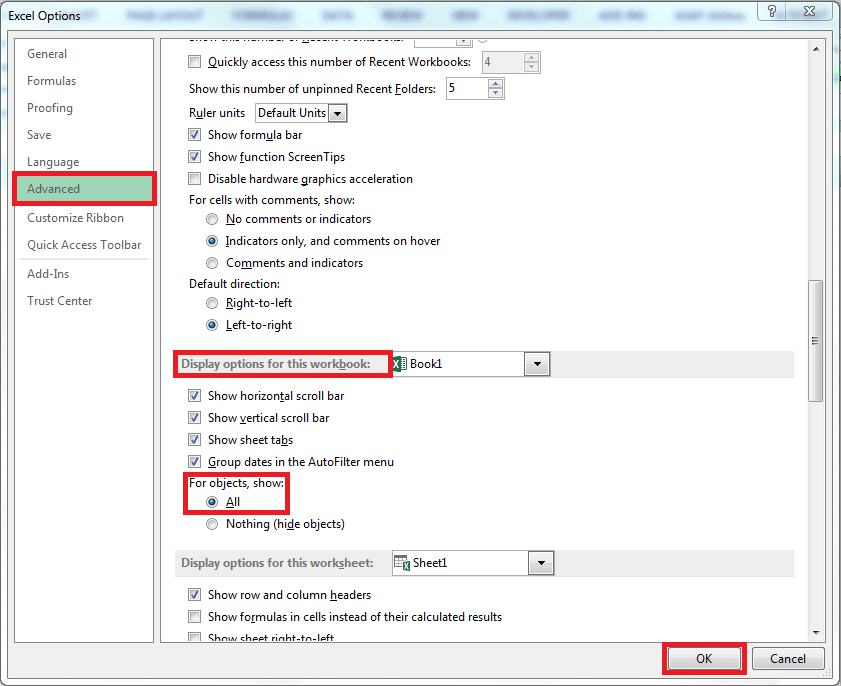 PinStep 3: Go back to Developer tab and check the Insert button, it should be enabled now.

If the above didn't work for you then Click Here to check out the other 4 reasons for insert button grayed out on the Developer tab.