Recover Deleted Files from SD Card in 3 Steps (with Images)
What is it:
You are here because may be you have already faced this situation once or currently facing this situation of accidental deletion of your favorite photos, files, movies etc. or lost data due to improper operation of the device.
CardRecoveryPro tool will help you recover deleted files from your SD card. Follow the 3 simples steps and your files back!
Why CardRecoveryPro is important:




Below are the scenarios that makes CardRecoveryPro a must have tool
You did "Shift + Delete" instead Delete without having proper backup.
You did "Select All" and delete instead of deleting single file.
You clicked "Delete" instead of "Save".
Emptied Recycle Bin erroneously without no backup.
Formatted Media or Device by mistakenly.
Initialized target storage when memory card newly inserted.
Accidently formatted storage device.
Factory reset happened without proper backup.
Power off device happened during writing process.
Data lost due file was mistakenly used in different devices (camera etc.)
SD card was removed without switching off the device.
Data lost due to virus infection
Unexpected power off
Data lost while copying files from one device to another (SD card to computer etc.)
File system got corrupted for storage devices, hard drive, pen drive etc.
Once you have CardRecoveryPro you no longer have to worry about the above scenarios and losing your data.
You can recover deleted files from almost all types of device manufactures and card types by using CardRecoveryPro.
How to Recover Deleted Files from SD card using CardRecoveryPro

:

Step 1: Connect your Device or Media (SD Card, Camera, Hard Drive etc.) that has to be recovered.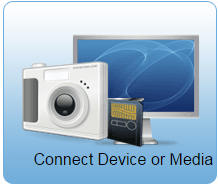 Pin
Step 2: Perform fill scan on the device.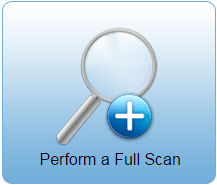 Pin
Step 3: Recover Deleted Files from the Card.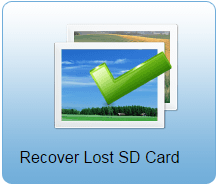 Pin
More than 4.5 start rated and Microsoft, Intel, Norton etc. Partner Product…!!
Download Now! And Start recover deleted files!

Pin