Blogging Career – 3 Golden Rules of Successful Blogging
Golden rules of Successful Blogging Career!
What is it:
Blogging means publishing or posting information in the World Wide Web through sites. Currently there are around 400+ million blogs in the World Wide Web including both individual author and multiple author blogs in different platforms like Blogger, WordPress, Tumblr, public blogs etc. That simply means blogging career is the most competitive field where even before you start your blog there are 400+ million blogs fighting each other to be ranked better than the other.
So how do you win this toughest competition and make a successful blogging career ?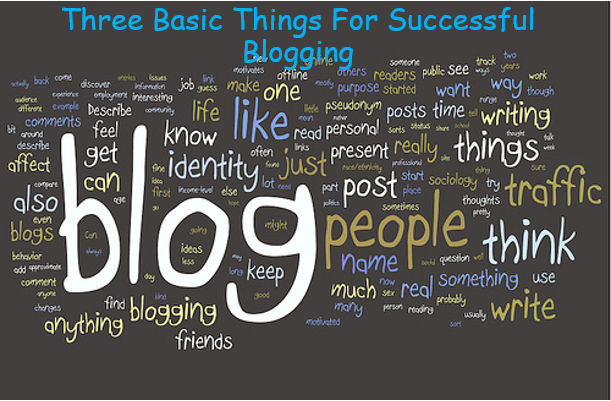 Pin
Why is it:
Your blog's success depends upon many factors like the niche you select, keyword selection, search engine optimization, promotion, blog theme etc. Even after you do all these things you won't be successful blogger if you don't follow the below 3 golden rules of successful blogging.
How:
Rule No.1: Fresh Content
You can write about anything in your blog but just one condition the content you are writing has to be something fresh, do not write the same thing which someone has already written in some other blog. And NEVER EVER COPY PASTE ANYTHING from any website.
Rule No.2:

Be Regular
Select your niche carefully. There can be many less competitive niches but if you do not know anything about that subject then there is no point in selecting that niche. You have to have proper understanding and knowledge about the subject you planning to blog only then you can write as many as posts as you want. Once you decide to start then make it a habit and write regularly like publishing one post per day, once in two days or three days like that. If you don't post regularly then there is no way you can be successful in blogging.
Rule No. 3:

Don't Quit
You won't be successful in a day or two, you need patience and dedication to be a successful blogger. If you publish at least one fresh content per day continuously for 90 days then you will definitely see a good result. Start blogging only when you have enough contents to publish and DON'T QUIT until you succeed.
Wishing you a very successful blogging career! I'm sure that you will be definitely interested in the Growth Hacking Secrets for 2017 virtual summit by Neil Patel. Click the below image to get your free pass.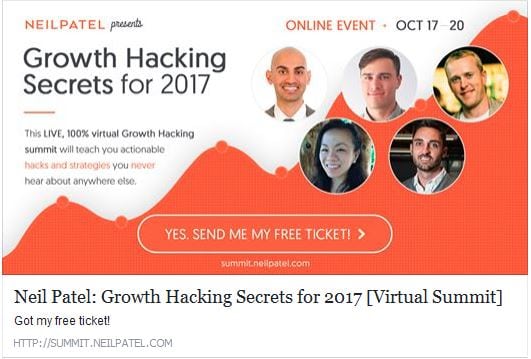 Pin