NASA Orion's Flight Test – Send Your Name To Mars
What:
There is no introduction required to United Sate government's National Aeronautics and Space Administration agency. NASA has been working on Launching its Orion Multi-Purpose Crew Vehicle to different elements like Moon, near Earth asteroids, Mars etc. from 2011. Recently they have announced their MPCV to Mars – Orion's Flight Test Scheduled to Departure on December 04 2014.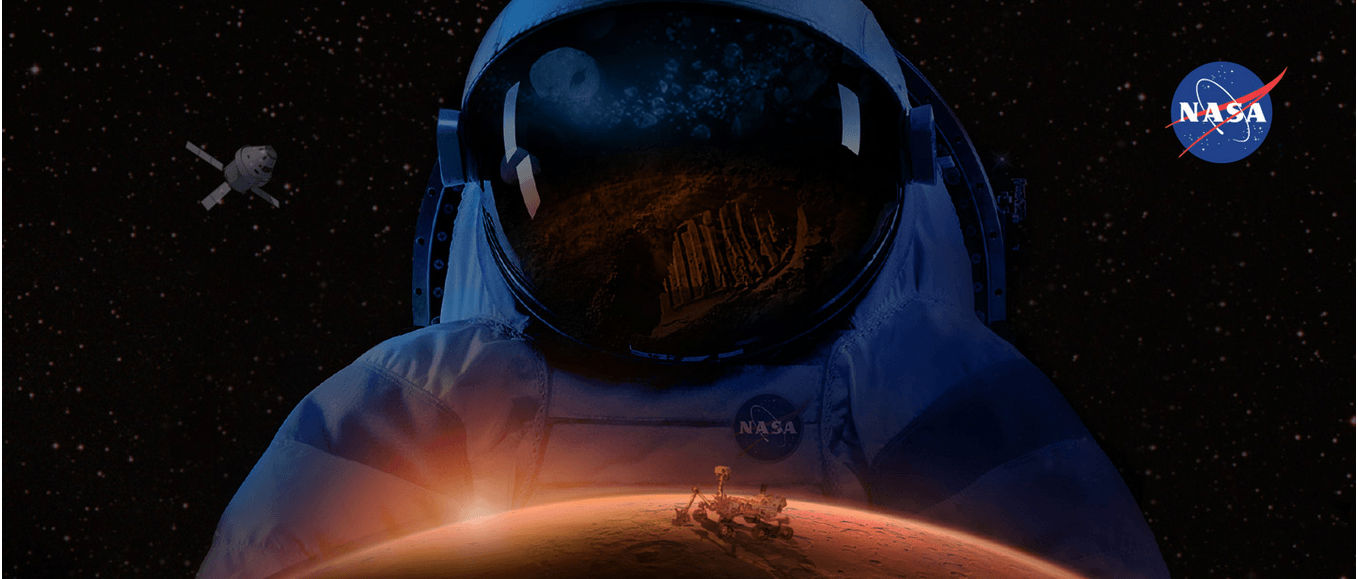 Pin
Why:
The interesting thing is NASA is giving an opportunity to each one of us to send our Names to Mars. You will have to register in the NASA website and they will give a Boarding Pass, with that Boarding Pass your Name will fly on Orion Flight Test to Mars. This Project is called #JourneyToMars.
Isn't this great????? I have already registered and got my Boarding Pass. Last Day to Submit Your Registration: October 31st 2014…. Act Fast!!
Below is my Boarding Pass to NASA Orion's Flight Test:
How to:
Its very simple Click Here to Register and fill in your details, you will get a boarding pass immediately once you confirm your email address.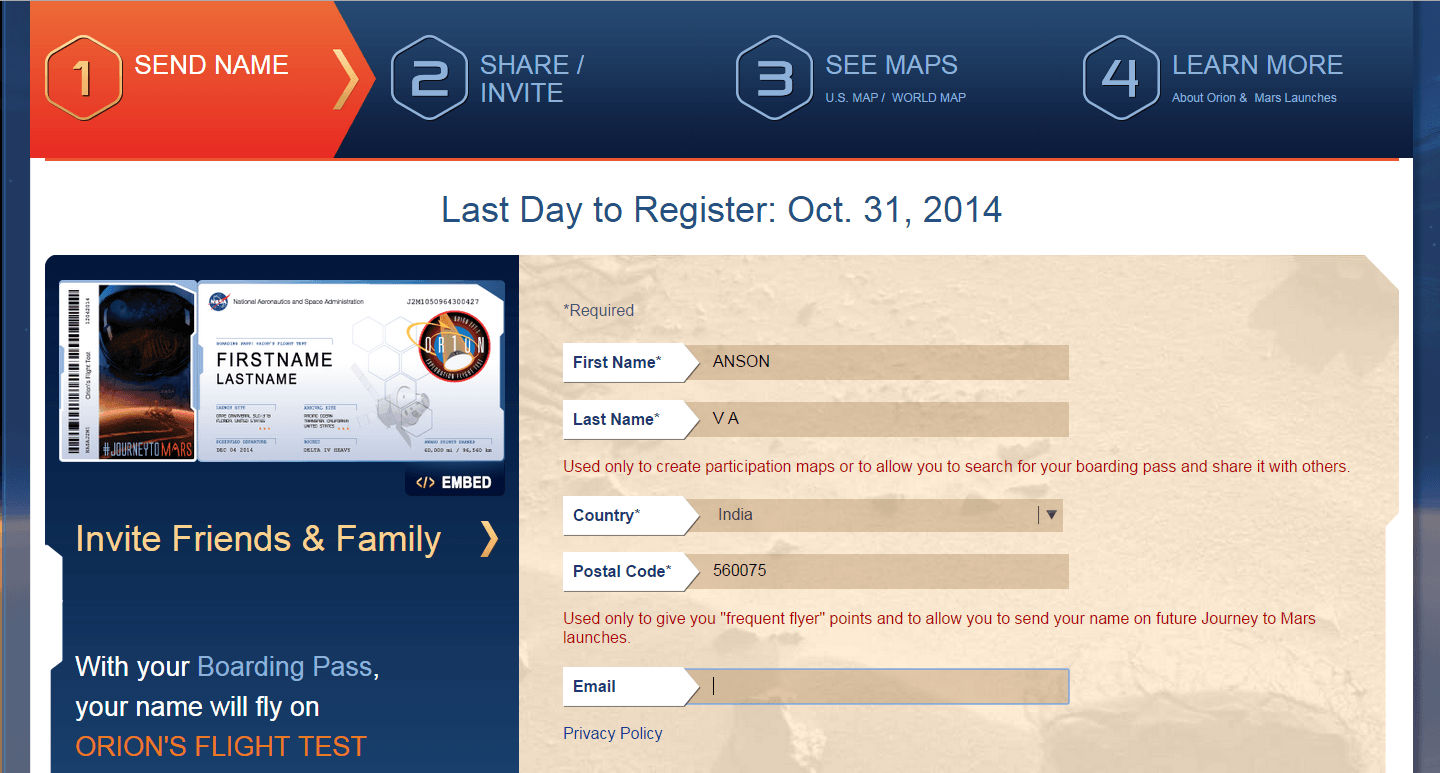 Pin
All the Best and Welcome On-Board!! See You in the NASA Orion's Flight !!