Write Search Engine Friendly Post using the below Keyword Tips
What

is a Keyword:
If you are an established blogger you should already be knowing these golden rules or keyword tips of blogging however if you are newbie to blogging these are some of the key points you should be checking before publishing your posts.
Why

is it important?
Unless you are not able to write a Search Engine Optimized or Search Engine Friendly post then there is no point in blogging. So for that you should know what is Search Engine Optimization means:
"the process of maximizing the number of visitors to a particular website by ensuring that the site appears high on the list of results returned by a search engine."
We want people to read our posts if we don't get visitors then the point of blogging is waste; waste of time, waste of effort etc.
So how do we get visitors to our blog? The only genuine solution is to write and publish Search Engine Friendly posts!
How

to write Search Engine Optimized or Search Engine Friendly Posts?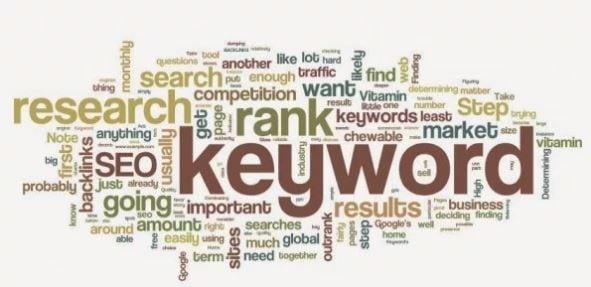 Pin
Here I'm not going to explain all the SEO tips however a few of my secret keyword tips that I follow to write Search Engine Friendly posts
Number of words in the post
First and foremost point is number of words in the post. Don't just ever blog for the sake of blogging, if you are doing it do it diligently and add more and more useful contents in your post. Most importantly if words in your post are below 300 then you are failed the first checklist itself. This doesn't mean that you should write only 300 words or stuff your post with unnecessary content and word that doesn't relate to your subject. Its always better if your post is longer and with useful content.
Keyword Density
First of all let me be clear about this keyword tip, there is nothing called ideal keyword density but you should 'ideally' use keywords in proper places at proper number of times. When I say ideally use keywords proper number of times; you should have your keyword in the below 3 areas of your post:
In the Title Tag
In the Meta Description Tag and
In the Content
I would advise to place the keyword 1 time in the title and meta description tag and 3-4 times in the content. When I say 3-4 times in the content it purely depends upon the length and the number of words in your post. And more over your post has to be useful, unique and solid. Just that we need to place keywords in post that doesn't mean we should over stuff keywords in the post, which would badly hit the SEO.



Stop words in keyword
There is no proper definition that I can give for stop words however these basically the most common words in English, like in, is, on, at, the etc. Try to avoid using these kind of common words in your keyword. One example from my experience: Instead of using "Programming in VBA" as keyword use "VBA Programming" and try to avoid using in from the keyword.
Keyword in Title
When you are titling your post make sure keyword is placed in the title. For better search engine optimization result try to place it in the beginning of the title.
Keyword in URL
Like in the title make sure to keep the keyword in your blog post url as well.
3 Bonus Keyword Tips!
It is also important that your keyword appears in the first paragraph of your blog post and atleast in one subheading of your post! And if you are using any images in your post make sure to name the image Alt Text as you keyword.
I would also suggest you to read 3 Golden Rules of Blogging.
Google Algorithm Updates 2021 – Video by SEO link builder Julian Goldie
Happy blogging and write all your keyword related queries and ideas in the comments!