Medical Transcription Basics and Companies (with Links)
What

is Medical Transcription:

In countries like US, Australia etc. as per the government rule it is mandatory that hospitals/Physicians should maintain a complete record of patients' medical history.

So when a patient visits a hospital or clinic the physician should document details of the patient, reason for visit, details of prescriptions or consultations that he has provided etc.

Rather than doing it by himself physicians can record the details and send it over to companies or people who does this job by charging a certain amount of fee for the service.

There are different ways to send the voice files/recordings; call to a telephone number (usually 1800.. number) and dictate or dictate using a DVR and send the voice file etc.

And the process of transcribing these voice file into documents called Medical Transcription and people who does this job is called Medical Transcriptionist.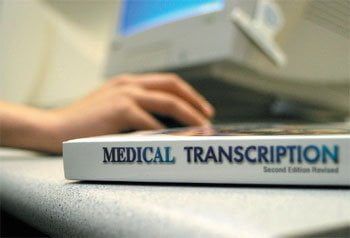 Pin
Why

Medical Transcription is important:

Physicians will have a complete details of a patient's medical history like what all diseases he had or medications he has taken etc.

The same document can be used for Insurance companies as well for the policy claim etc.

Its a very good career opportunity for people who has good command over English and there is no age limit for becoming an MT so if you wish to make some money even after retirement medical transcription is a good choice.

Companies provide HBT [Home Based Transcription] option for MTs who likes to work from home so you don't have to miss your family for your job; its a also a good choice for house wives.
List of Medical Transcription Companies.