Thunderbird email accounts rearrange options (with Images)
Thunderbird is an email & news client developed by Mozilla Foundation. It can be used as an alternative to Microsoft's Outlook and Outlook Express or VMware's Zimbra etc; and of-course it's free.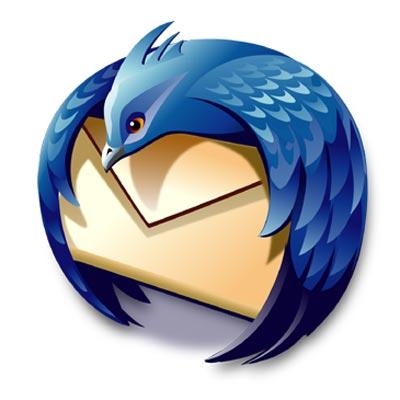 Pin
How

to reorder/rearrange email accounts in Mozilla Thunderbird:

If you have configured more the one email account in Thunderbird; say suppose you configured your different email accounts in Thunderbird in the below order.

1.Gmail

2.Yahoo

3.AOL

4.Live

And now you want to rearrange the order and want to bring the AOL account first!!! How will you do it??? You can do it in two ways!




Option 1
Add/Install Folderpane Tools add-on to your Thunderbird.
Step 1: Open Thunderbird go to Tools then Add-ons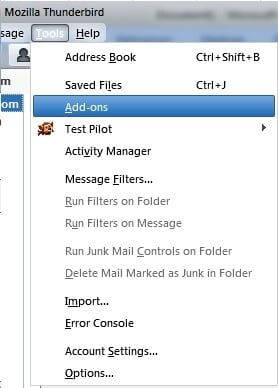 Pin
Step 2: Search for Folderpane Tools.

Step 3: Once the Folderpane Tools add-on appears click on Install.

Step 4: After installing rearrange the email accounts using the Move up and Move down buttons in the Folderpane Tools Options.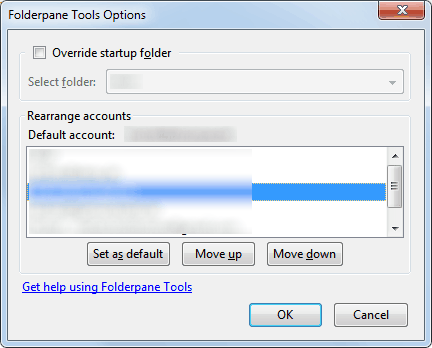 Pin
Step 5: You are done! now close and reopen the Thunderbird.
But unfortunately this add-on is incompatible with the latest versions of Thunderbird. Don't worry you have got a better option to do it and I personally prefer that one, see below:
Option 2
Modify the prefs.js
Just have to do a small text edit in the background (modify the prefs.js) and no need to install any extra add-on.
Step 1: Close Thunderbird before proceeding if its open.
Step 2: Go to Start – Run type %APPDATA% then click OK OR (if you are using Windows7- Search – %APPDATA% – Roaming –Thunderbird).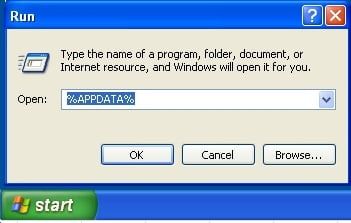 Pin
Step 3: You will find folders for all the applications and softwares installed in your computer, among those folders Look for a folder named Thunderbird. Double click to Open it.

Step 4: Look for Profiles folder and double click to open it.

Step 5: Then look for a file named prefs.js (if you are using Windows7 – Profiles folder – eopfgeso.default folder – prefs.js).

Step 6: Right to edit the file, before editing take a back up of it (Best practise to follow); Copy and Paste the file on your Desktop.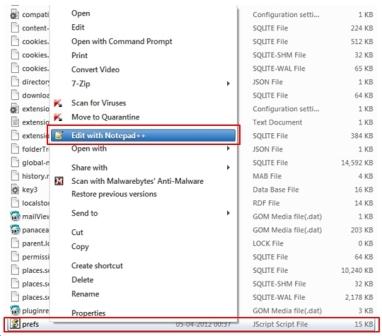 Pin
Step 6: Open the file in any **text editor (Notepad, Notepad2, Notepad++,TextEdit, gedit, etc. ).
Step 7: Look for user_pref("mail.accountmanager.accounts","account1,account2,account3,account4″);.
Step 8: Reorder/rearrange the accounts manually as you wanted and Save the file.

Step 9: Now Open Thunderbird. You are done!! Email accounts are rearranged as you wanted without installing any extra add-ons or applications.
**Text editors can be used to change configurations and programming language source code. These are usually provided with the Operating systems for Windows its Notepad (Mac OS X –TextEdit). In this example I have used Notepad++ which is more user-friendly than Notepad and its a free software, even though we can use the default Notepad text editor to edit prefs file I prefer Notepad++.