How to Control Facebook Addiction? (with Images)
Tools to Control Facebook Addiction
What is it:
Wikipedia says "Addiction is the continued repetition of a behavior despite adverse consequences or a neurological impairment leading to such behaviors." Here we are discussing the very serious symptoms of Facebook Addiction and few applications that can help to control the addiction.
Click here to know the Symptoms of Facebook addiction:
Pin
Why is it:
If you think you have any of the two symptoms mentioned in the above link its time for you to take a control. There are many ways to come out of Facebook Addiction Disorder by your own but the first step is Control;
You don't have to stop using or Delete your Facebook Account to Control yourself, just limit the usage!!!
How to:
Below are some of the applications that can help you to Control Facebook Addiction:
This application helps you block Facebook and YouTube for a predetermined Time period.
Pin
2. ColdTurkey
This application can block Facebook and all other Social media sites, addicting websites, and even executable programs in your computer.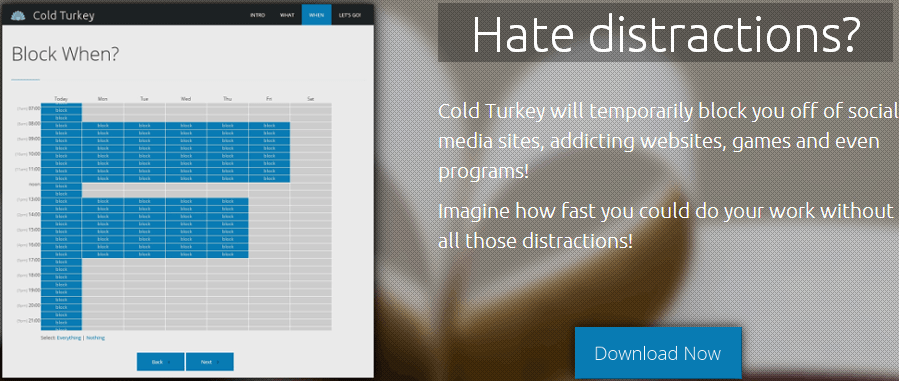 Pin
This application will also help you block not only Facebook but also other distracting websites for a predetermined period of time. This application is only available for OS X Users (Apple Computers).