Find IP and MAC Address in Mac OS X(with Images)
IP Address vs MAC Address:
In this post we are discussing about how to check IP and MAC Address in Mac OS X computers.
IP Address: Internet Protocol address helps to identify a PC's network interface and location.
MAC Address: Media Access Control address helps to identify the network interface for communication on the physical network segment. This number is stored in the hardware by the manufacturer of the network interface controller.




Step 1: Click System Preferences from the Apple menu on the upper left part of the Screen.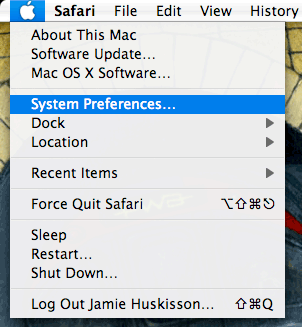 Pin
Step 2: Select Network from the System Preferences menu.

Step 3: Select the network adapter you have inserted (like Ethernet, Wifi etc.) from the Network window. Your IP will appear in the right hand pane of the Network window.

Pin
How to Check MAC Address in Apple OS X
To find the MAC address of your adapter, follow the above Steps (Step 1 to Step 3) and then..
Step 4: Click Advanced button, MAC address for the selected adapter will appear at the bottom of the window.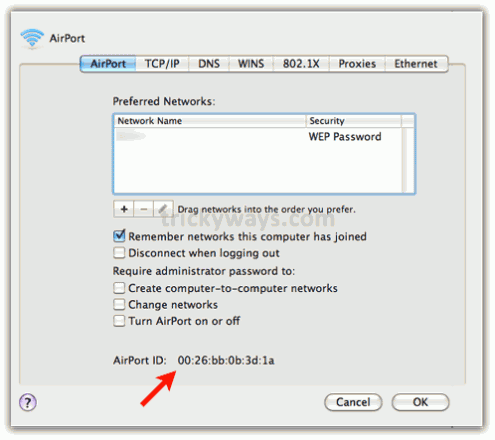 Pin